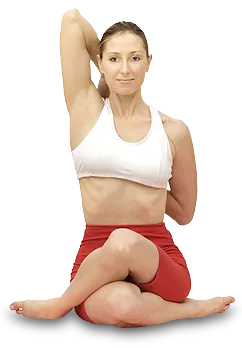 Melissa L. Barto, DPT
At Advanced Pain Management & Rehab, our experienced Physical Therapist, Dr. Melissa Barto, DPT and team will design an individualized plan of care that aligns with your specific goals in mind. Through over 20 years of experience, advanced clinical training and clear communication with our patients, Dr. Melissa will give you the advantage in recovery. While she considers outpatient orthopedics her main focus, Dr. Melissa's career has also allowed her to gain experience in the areas of vestibular rehab, pediatrics, geriatrics, industrial/occupational health, neurology, home health, acute care, post-surgical care, post-stroke rehab, injury prevention, sports injury care, biomechanics, myofascial release and modalities.
If you are dealing with a recent injury, recovering from surgery or experiencing chronic pain, our physical therapy team led by Dr. Melissa Barto, DPT can help you regain strength and mobility as well as ultimately reduce pain. We at Advanced Pain Management & Rehab provide a patient care experience that promotes individualized care and recovery in a compassionate environment.
Dr. Melissa works in conjunction with our team of doctors to establish a plan of care and determine the best course of action for each patient. Our goal is to help you feel better physically and mentally, and to not only add years to your life, but life to your years as well. We are proud to serve Williamsport and the surrounding communities and are committed to providing each patient with an exceptional experience that promotes healing and recovery in a safe, compassionate environment.
Some of the many treatments conducted by our physical therapist include:
Post-Op Rehabilitation
Post-Stroke Care
Vestibular Rehabilitation Therapy
Vasopneumatic Compression Therapy
Long Term COVID Endurance Recovery Therapy
Balance Training
Work Conditioning
Myofascial Release
Sports Injury Care
Therapeutic Exercise
Ultrasound
Electrical Muscle Stimulation
Manual Therapy
Kinesiology Taping
Some of the many benefits of physical therapy may include:
Reduced muscle and joint pain
Increased mobility and flexibility
Improved balance
Quicker return time to sports and activity
Quicker return to work after injury
Avoiding surgery/more efficient recovery from surgery
Fall prevention
Decreased edema or fluid retention
Improved quality of life!
Visit Us for Physical Therapy at its Best
We welcome you to experience chronic pain relief care at the most advanced level at Advanced Pain Management and Rehab. Our fully-equipped ultramodern facility serves the Williamsport and Lycoming County areas and is capable of offering pain management you never knew existed. You too can go back to living your normal, pain-free life and become another success story. Make that call today at (570) 322-1245.