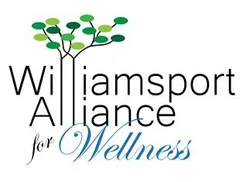 Williamsport Alliance for Wellness was started by Dr. Brian Tokach to increase awareness regarding prevention and living a healthy, stress-free lifestyle. We want to help you plan an employee appreciation day, a corporate health fair, anything to promote wellness at work. What does wellness at work have to offer you? Plenty.
Save Money. Medically high-risk employees are more likely to be high cost employees when it comes to healthcare. They use more health care and produce higher claim costs.
Improve Productivity. It's a fact - employees are more likely to be at work, doing their best if they are in ideal physical and psychological health. Your employees are also more likely to be attracted to, stay with, and value a company that shows it values them.
Enhance Your Image. The economic vitality of your business is related to the health of the Lycoming County community.
We partner with companies from all different industries in order to bring a variety of wellness services to each and every event we plan. There is absolutely no cost to you - all you need to do is provide the space.
We've done all the planning for corporate health fairs with Frito Lay, Kellogg's, Sam's Club, Springs Window Fashions among others.
"Feedback has been overwhelmingly positive and
many are already looking forward to next year's event,"
-Jeff Hahn, Frito-Lay, Inc
I hope you'll consider the wellness of your employees in addition to your company and contact me to start planning!
Williamsport Alliance for Wellness
info(at)apainrehab.com